Damon Williams Promoted to Associate Dean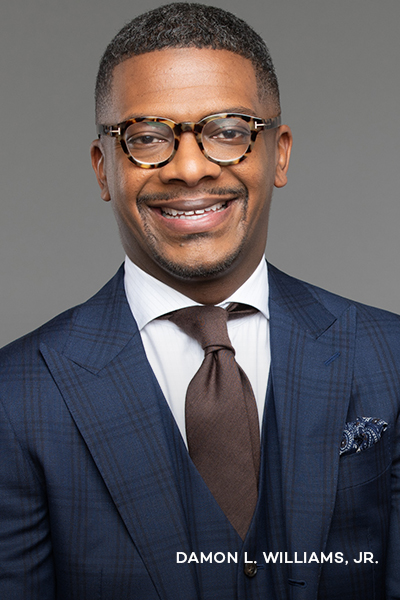 Dear TGS Community,
I am delighted to share with you the news that Damon Williams has been promoted to Associate Dean for Diversity and Inclusion within The Graduate School. 
Since joining Northwestern, Damon and his team have developed strategies to facilitate student recruitment and retention that have helped us build and support an increasingly diverse community of scholars. Damon and his team have developed many outstanding programs in support of diversity, equity, and inclusion. To mention but a few, signature recruitment programs like Introduction to Graduate Education and the Summer Research Opportunity Program have flourished, while newer programming designed for support of current students such as the Let's Talk Diversity dialogue series or the Diversity Peer Mentoring Program have been extremely well received. Damon and his team have been remarkably successful in adapting to the remote communications needs of our students and postdocs during the pandemic period of the last year. He has also been a terrific partner with me in engaging student groups and organizations and serves as an important mentor and advisor for many of our graduate students. Beyond TGS, Damon is a highly respected colleague who is very broadly active in Northwestern's efforts to create and sustain a more diverse and inclusive environment for all in our learning community.
I am very happy to be able to recognize Damon's many continuing contributions to graduate education with this very deserved promotion. We are lucky to have Damon as a colleague. Please join me in congratulating Damon and thanking him for all he continues to do for TGS!
Sincerely,
Kelly
Kelly E. Mayo
Walter and Jennie Bayne Professor of Molecular Biosciences
Dean of The Graduate School and
Associate Provost for Graduate Education
Categories: From the Dean