2021 Edward A. Bouchet Graduate Honor Society Inductees
The Office of Diversity and Inclusion is proud to announce the 2021 Northwestern University inductees for the Edward A. Bouchet Graduate Honor Society. Please join us in congratulating this year's inductees:
Brandon Alston
Sociology
Brandon is a PhD candidate in the Department of Sociology with graduate certificates in African American studies and teaching and learning. His research examines how parallel surveillance mechanisms operate across policing, prisons, and probation programs.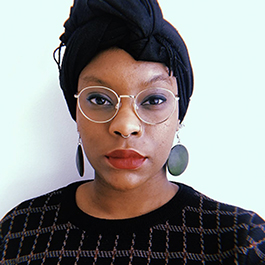 Ashley Ngozi Agbasoga
Anthropology
Ashley is a PhD candidate in the Department of Anthropology, with a graduate certificate in Black studies, at Northwestern University. Her dissertation, titled We Dance With Existence: Black-Indigenous Placemaking in the Land Known as México and Beyond, illuminates how Black, Indigenous, and Black-Indigenous women engage in placemaking practices that reveal and unsettle notions of race, place, and (nation-)statehood within and beyond México.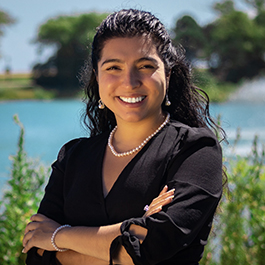 Elizabeth Barahona
History
Elizabeth is a PhD student in history with a concentration in Black, Latinx, and Southern history. Her research focuses on the history of cross-racial coalition building, policing, and housing issues in 1990s North Carolina.  This period includes the era of federally funded mass incarceration that targeted Black and Latinx Southern communities.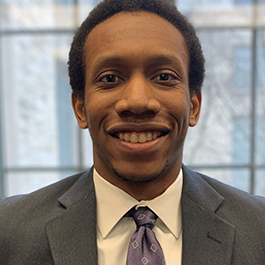 Kenton E. Hicks
Chemistry
Kenton is a PhD candidate in chemistry at Northwestern University. His research focuses on the rational design, synthesis, and study of Metal–Organic Frameworks as heterogeneous catalysts for gas-phase chemical reactions.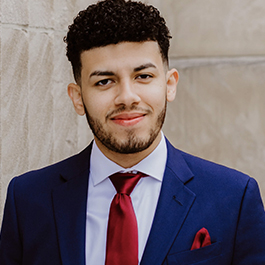 Josiah Rosario
Social Psychology
Josiah is a PhD candidate in social psychology at Northwestern University. Broadly, he is interested in how racial, gender, and socioeconomic power structures shape the psychological lives, academic outcomes, and wellbeing of those oppressed by these structures.


About the Society
The purpose of the Edward A. Bouchet Society is to recognize outstanding scholarly achievement and promote diversity and excellence in doctoral education and the professoriate. The Bouchet Society seeks to develop a network of scholars who exemplify academic and personal excellence and serve as examples of scholarship, leadership, character, service, and advocacy for students who have been traditionally underrepresented in the academy. In the spirit of Edward Alexander Bouchet and the scholarship, leadership, character, service, and advocacy he exhibited, inductees into the Bouchet Society must exhibit these same outstanding qualities. The Northwestern University Society is committed to intellectual excellence and interdisciplinary work, with the additional goal of using this knowledge in the service of society.