Sergey Kucherenko
Associate Dean of Finance & Business Operations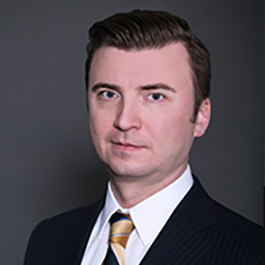 Contact Information
Sergey Kucherenko serves as chief financial officer for The Graduate School (TGS) at Northwestern University. In this role, he leads financial and operational management and allocation of multi-million operating and capital resources for TGS and across multiple schools, units, and divisions. Kucherenko oversees a team responsible for the alignment of administrative operations, including financial administration, student funding, research & analysis, information technology, payroll, and data coordination of human resources, with the strategic initiatives of TGS. 
Kucherenko possesses a robust financial background and has many years of experience working in higher education. Before taking on his current CFO role at one of 12 schools at Northwestern, Kucherenko held a series of progressive roles in higher education and management consulting industries. Prior to joining TGS, his most recent role was in financial planning and analysis (FP&A) at Navigant Consulting, a publicly-traded global management consulting firm. In this role, Kucherenko served as finance business partner/mini-CFO and led quarterly forecast and annual budget process for the firm's 10 practices consisting of 400 FTEs and a $75 million annual budget. 
Prior to his role at Navigant Consulting, Kucherenko was a director of financial analysis and forecasting at The University of Chicago, where he spent seven years in alumni relations and development. While there, he built and tested financial models for sizing and timing of annual budgets for commitments and cash-flows from philanthropy. He also worked closely with the budget office and the office of the CFO, ensuring a multi-billion dollar capital campaign trajectory and long-term planning process were tightly integrated with the university budget process.
Kucherenko holds an MBA in finance from DePaul University and master's degrees in political science and social science from University of Illinois at Chicago. He also earned a master's degree in foreign policy analytics and a BS in international relations from Shevchenko University in Ukraine.