The Graduate School enhances Northwestern University's academic excellence and reputation by providing centralized support and services across the graduate community.
About our school
Through over 100 degree programs, The Graduate School (TGS) serves more than 4,600 graduate students. See
program statistics
for our graduate and PhD programs.
10,000+
applications received in 2018. Selectivity is currently at 14%.
98%
Northwestern PhD students receive full funding for at least 5 years.
What's happening at TGS?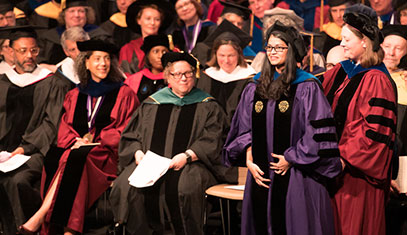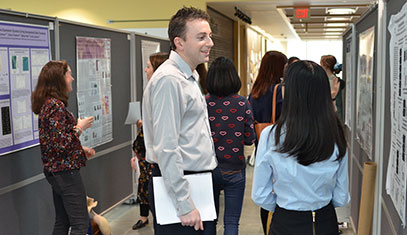 Events
Stay up-to-date on upcoming academic deadlines and activities such as meetings, outings,and lectures using our Events Calendar.
Our people
Get to know the TGS staff, who support students and academic programs in a variety of roles, as well as our diverse student body. Visit our Student Spotlight for profiles of some of these exemplary students.
We annually recognize our community through the Ver Steeg and McBride Awards.
TGS also supports the faculty and staff who work with our students. For these audiences, we provide specific resources and information.
For faculty
Access information including:
Training grants and faculty funding
Program and curricular changes
Teaching and mentoring initiatives
Resources for Directors of Graduate Study
For staff
Learn about policies and procedures related to:
Admissions and recruiting
Visiting postdoc appointments
Funding guidelines