Cultural Celebrations
The Office of Diversity & Inclusion works with graduate students and affinity groups to host free monthly diversity celebrations for our underrepresented students. These gatherings serve as an opportunity for graduate students across the university to come together, unwind, and build community.
2023/24 Cultural Celebrations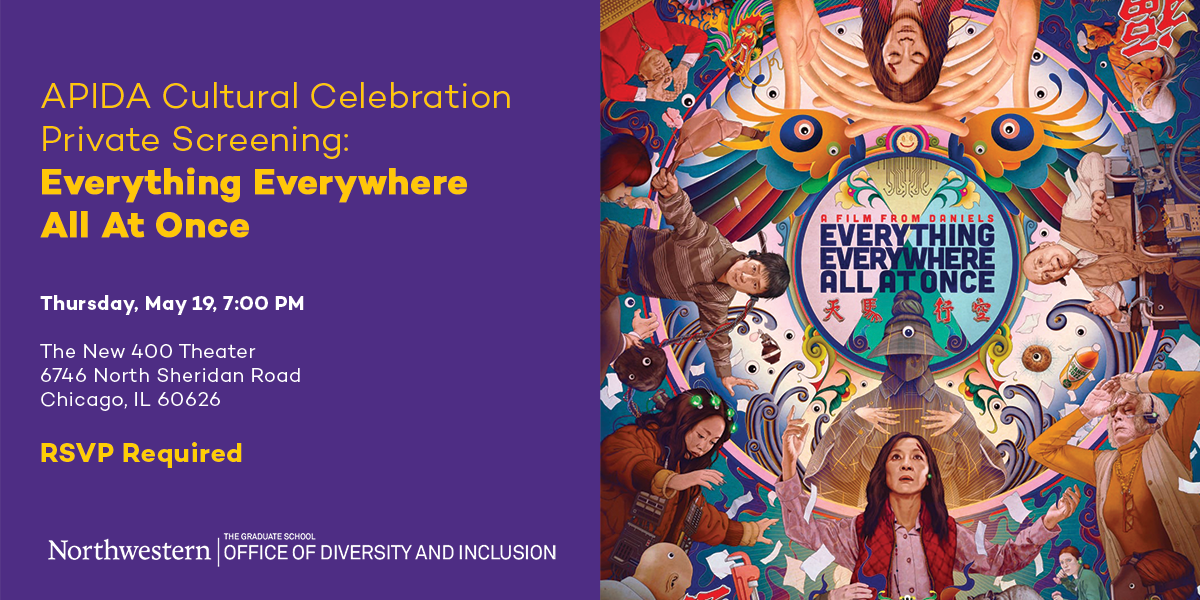 Other cultural celebrations include: 
URM Students Welcome Reception
Summertime Chi
Graduate Student Appreciation Week
Inclusive Excellence Symposium
ODI Winter Celebration
Check out our video from the 2017 Black History Month celebration at Bottle and Bottega in Evanston, Il.