Navigating Northwestern: Virtual Graduate School Information Sessions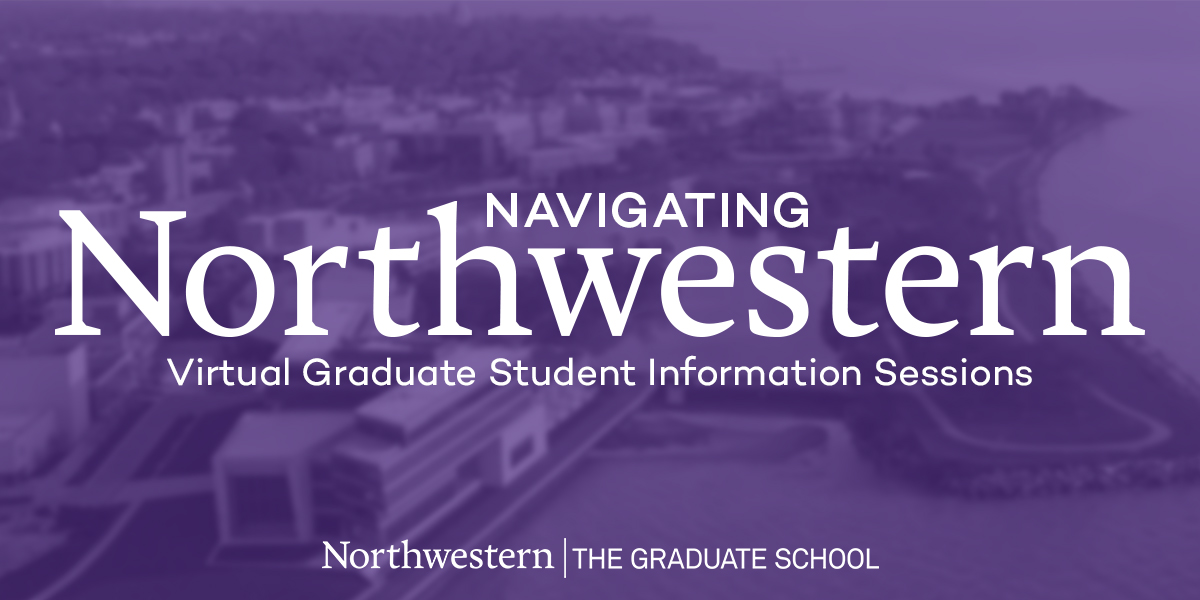 Navigating Northwestern is a virtual graduate school information series for prospective students from underrepresented and minoritized populations (URM) and students from minority-serving institutions (MSI). Participants will be able to engage with Northwestern graduate students, postdoctoral trainees, and program administrators to learn more about the expectations, resources, and opportunities of the many aspects of graduate education.
Sessions will take place virtually throughout Spring 2022 Quarter on Tuesdays from 4:00–5:30 PM CST. Learn more and register below.
Navigating Northwestern Schedule - Spring 2022 Quarter
Date
Title
Description
Link
Tuesday, April 12,
4 – 5PM, CT
Take a Northwestern Direction
Cindy Thompson, Program Coordinator in The Graduate School's Office of Diversity and Inclusion (ODI), will give an overview of The Graduate School and resources for prospective graduate students.
RSVP
Tuesday, April 19,
4 – 5:00PM, CT
Graduate Student Life Fair
Representatives from a variety of student affinity groups will introduce their organization, followed by a Q&A. Lauren-Ashley Buchanan, Associate Director from the Office of Student Life will present. 
RSVP
Tuesday, April 26, 
4 – 5:30PM, CT
TGS Resource Fairs
A program with break out sessions to learn about various opportunities for funding, community engagement with student groups, and TGS resources.
RSVP