2019
The Graduate School will recognize the following outstanding members of our community during a Spring Reception Ceremony on April 10.
The Ver Steeg Award
Named for Clarence Ver Steeg, PhD, former Northwestern University Professor in History and Dean of The Graduate School from 1975 to 1986, this award recognizes one outstanding graduate faculty member and one non-faculty staff member for excellence in working with students of The Graduate School.
Jason Seawright, PhD | Professor, Political Science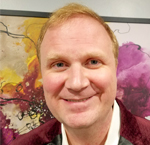 Faculty Award
Professor Seawright is a dedicated teacher, curriculum reformer, and caring mentor. He attends to the big-picture and the detailed aspects of everything he works on. Dr. Seawright cares about students' well-being and future, dedicating his time to improve their chances of success post-graduation.
Kisa Kowal | Department Assistant, Statistics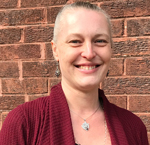 Staff Award
Kisa consistently goes above and beyond the call of duty for the Department of Statistics. She works wonders with graduate students to get them the academic resources they need and provides continuous emotional support by knowing and understanding each student. She plays an irreplaceable role in our department.
The McBride Award
Named for Dwight A. McBride, PhD, former Daniel Hale Williams Professor of African American Studies, English & Performance Studies, Dean of The Graduate School, and Associate Provost for Graduate Education from 2010 to 2017, this award recognizes one outstanding TGS student and one postdoctoral trainee who go above and beyond in any or all of the areas of diversity, service, and engagement: the strategic priorities McBride worked to foster in the graduate community at Northwestern.
Abha Gosavi | PhD Candidate, Chemical and Biological Engineering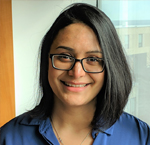 Student Award
Abha is an exemplary example of an engaged and productive graduate student. She has served as the president of the Indian Graduate Student Association, the chair of professional development for Graduate Women Across Northwestern, and a member of the International Student Advisory Board. She led an incredibly important push for improved graduate student research safety by co-founding the Research Safety Student Initiative and has assisted in organizing numerous events to create an environment of inclusion for international students.
Colleen Zaccard, PhD | Postdoctoral Trainee, Physiology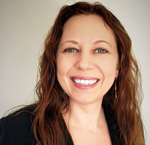 Postdoctoral Trainee Award
As the creative and energetic force behind the Chicago Women in STEM Initiative, an offshoot of the NU Postdoctoral Association, Dr. Zaccard works tirelessly to support woman-identified STEM scholars. She organized a successful conference for International Women's Day 2018 (and is currently planning the 2019 conference) and recently launched STEM Circuits, an innovative ongoing peer mentorship network. She is an outstanding personality, inspiring us all to do more for equity and inclusion in the field.