Melike Arslan
PhD Candidate in Sociology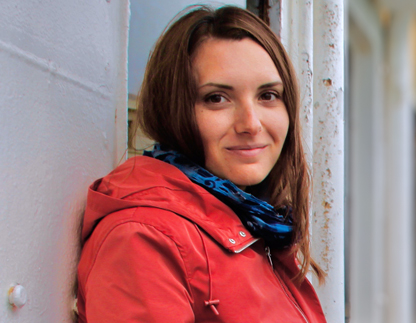 Melike Arslan is a PhD candidate in the Department of Sociology at the Weinberg College of Arts & Sciences. Her research investigates questions around economic globalization, legal or institutional change and diffusion, international organizations, professional networks and expertise systems, and the Global South. Melike is a Buffett Institute Global Impacts Graduate Fellow for the 2020–21 academic year. In addition, she currently serves as the student coordinator for the Global Capitalism and Law Research Group. 
How would you describe your research and/or work to a non-academic audience?
I am broadly interested in questions related to markets, organizations, expert groups, laws and regulations, and economic development in the Global South. My goal is to bring a global perspective to my research topics, investigating international connections and variability in experiences. Currently, I am working on my dissertation, which focuses on antitrust policies.
What have been some of the most memorable twists and turns of your career?
Of course, the main one is coming to the U.S. from Turkey to get my PhD at Northwestern. It was a gratifying step toward finding an international community of scholars. The second one was my field research in Mexico. This experience broadened my perspective on the issues faced by developing countries outside of Turkey. It also taught me some invaluable skills to navigate cultural and linguistic barriers while doing in-person research, which I hope to put into more use in the future. 
What is a mistake you have learned from in your career?
I got interested in academia because I thrived in solitary work, which predisposed me to work in isolation. I believe I am not alone—as social scientists, we don't have labs that remind us of the importance of collaboration. However, I've found out that I could do much better research by listening to and incorporating my colleagues' and peers' views because, in the end, we are all each other's main audience in academia. So, I've been trying not to miss any presentation opportunities, conferences, workshops, and even informal meetings over coffee to discuss my ideas and open them to feedback and scrutiny.
Whom do you admire in your field and otherwise, and why?
I admire those scholars who are not committed to their theories but their data, even when that commitment complicates their findings. Some of my research projects started from reading passages that humbly stated something along the lines of "I have also discovered this piece of information, which does not neatly fit into my theory" in some brilliantly researched work. This is not an admission of failure, but a recognition of your own research's natural limits and a guidepost for future researchers, especially graduate students.
What advice would you give your younger self or someone considering a similar path?
Breathe. Don't be impatient with yourself. Give yourself some space and time to grow into what you want to become. 
Tell us about a current achievement or something you're working on that excites you.
I am excited about a new research project I am working on with my adviser, Professor Bruce Carruthers, on how societies can plan for and tackle the global climate change crisis despite fundamental limitations in our ability to plan for long-term horizons. This project aims to rethink the models of organization that we use when planning for the future and to find out what other, more successful strategies exist. I feel fortunate that my research connects with the things that personally worry me and may have a real-life impact on everyone. 
What are you most proud of in your career to date?
I feel most proud to have played several leadership roles for my graduate student peers and my research community. In my third year, I was elected co-chair of my department's graduate student association and contributed to creating a more inclusive graduate program for minority and first-generation students like me. I also have been the student coordinator of the Global Capitalism and Law Research Group at Northwestern for two years. This year, I am proudly serving as the student representative of the American Sociology Association's Economic Sociology Section. 
Published: January 19, 2021
---
If you know a graduate student, postdoctoral trainee, graduate faculty member, staff member, or a member of our TGS alumni population who would make a great candidate for our TGS Spotlight Series, please complete this brief TGS Spotlight Series Nomination Form.