Meanne Chan '15 PhD
PhD in Health Psychology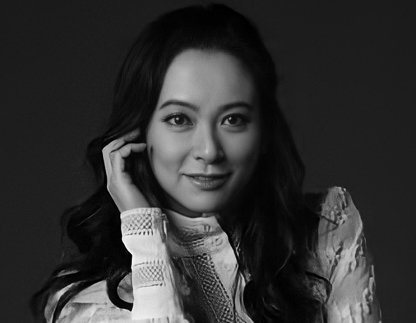 Meanne Chan '15 PhD is an Associate Professor in the Department of Applied Psychology at Lingnan University in Hong Kong. She received her PhD in Health Psychology from the Department of Psychology in the Weinberg College of Arts and Sciences. Meanne is an interdisciplinary scientist with expertise that spans psychology, neuroscience, immunology, and social health policy.
How would you describe your research and/or work to a non-academic audience?
My vision is to help understand the pathways underlying health disparities with a focus on stress biology, and to use this knowledge to stratify healthcare management and social policy for disadvantaged populations. Most of my research studies are in the community or in schools, instead of being strictly lab-based. The increasing need to understand stress in a daily context coupled with the boom of consumer wearables has also propelled me into digital health, and I now have several projects involving app-based mental health interventions.
What have been some of the most memorable twists and turns of your career?
I have always had an underlying interest in commerce and management, but it wasn't until the end of my graduate training at Northwestern that my entrepreneurial interests were realized. It started when I joined a student management consulting association to participate in case competitions with other PhD candidates. This decision coincided with the rise of data science as a formal career. During my postdoctoral training in Toronto, I took on an opportunity at MaRS Discovery District—an innovation hub—and doors to the startup world and the tech sector opened. I feel lucky that I carved out a niche academic career addressing health issues while also having a social entrepreneurship portfolio. After my postdoctoral fellowship in Toronto, I wanted to go back to the U.S. However, because of concerns over federal funding, I decided to apply to faculty positions worldwide to see what would happen, and I ended up taking a job in Hong Kong. Researching health disparities in an Eastern culture has widened and deepened my scientific approach. I don't know how long I will stay here, but I am certainly maximizing my adventures, professionally and personally. I am almost done traveling all of Asia, and it has been such a memorable way to begin my academic career. 
Why Northwestern?
Much like how Chicago is known as a large city with a small-town vibe, Northwestern is a leading university with a strong sense of community. I felt a warm welcome from the get-go, and the people I met during graduate school remain some of my closest friends. I also liked how Northwestern prioritized undergraduate and graduate studies equally. Northwestern had resources for graduate students that weren't offered by other universities, like an advanced degree consulting alliance, which helped me explore different career options. I'm a metropolitan person, and I loved that Northwestern was in Chicago. It made going to graduate school during my 20s more exciting because my friends and I could eat our way through the city's great restaurants.
What advice would you give your younger self or someone considering a similar path?
Very few things in life are permanent. Embrace change and ask yourself the same difficult questions you ask of others. Dream big, but practice humility, both when you fail and when you succeed.
Tell us about a current achievement or something you're working on that excites you.
In 2019 I was invited to be an Associate Editor of the Personalized Medicine section of the Frontiers in Digital Health journal and I was recently invited to author my own book on child health development. This is quite surreal and it feels like only yesterday that I was writing my very first manuscript. I think we academics tend to feel like we stay in this transition to independent investigator for just a little longer than our peers because we're in school for a long time. This new Frontiers journal about personalized approaches to digital health is part of an emerging field that is growing exponentially. I feel fortunate to be involved in such a dynamic sector. I also have launched several health tech startups and I am an active research partner of Neurum Health in Hong Kong, which runs an app-based mental health companion called Clara. It has been five years since I graduated with my PhD and I feel incredibly fulfilled that my academic and social entrepreneurial arms have both progressed beyond what I imagined.
What are you most proud of in your career to date?
Typically, PhD graduates choose to work in academia or industry (like tech or consulting). I somehow managed to do both, and I hope my example as a hybrid and niche career trailblazer will inspire others to carve out their own path.
Published: February 23, 2021
---
If you know a graduate student, postdoctoral trainee, graduate faculty member, staff member, or a member of our TGS alumni population who would make a great candidate for our TGS Spotlight Series, please complete this brief 
TGS Spotlight Series Nomination Form